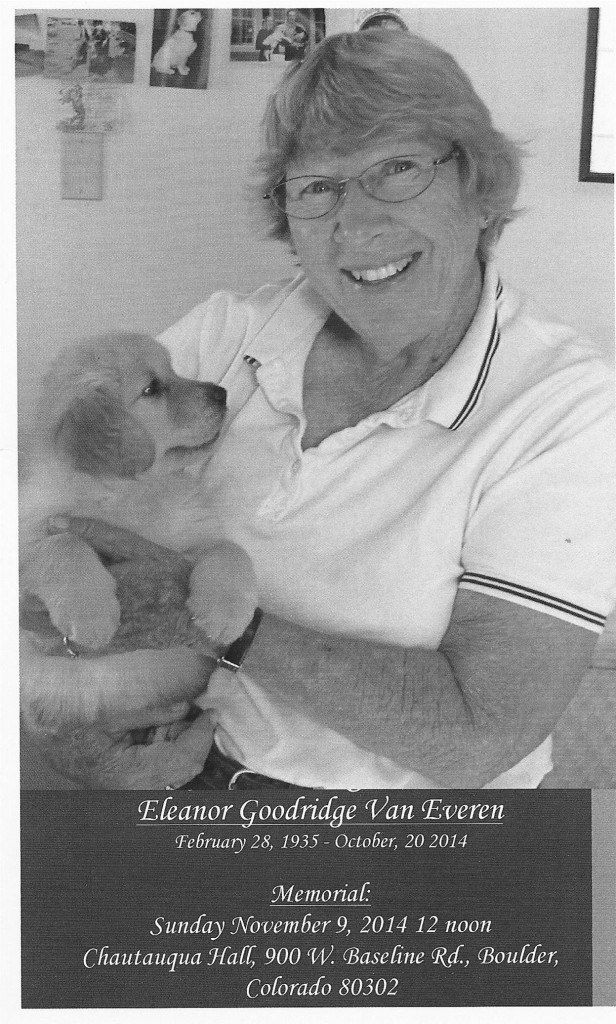 Eleanor "Petie" Van Everen died on October 20, 2014. A lifelong skier and racer, she coordinated the women's program as well as Eldora Mountain resort's outstanding kids program "ski trek".
She was certified Alpine II with Rocky Mountain. Many women and young people from Boulder and the front range credit her wonderful enthusiasm and skill for their own continued love of skiing.
We will miss you Petie!