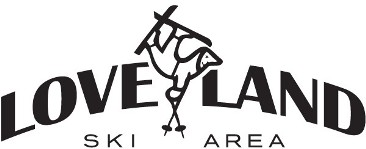 The Loveland Ski & Ride School is hiring full & part time staff for 2019-2020
A Competitive wage package that includes an additional 5% of earnings bonus upon completion of your seasonal commitment.
Potential to increase your hourly rate during the season based on production.
Full time staff can work a 6 to 8 hour day.
Work in a relaxed, non-corporate environment at a family owned area with a commitment to value & guest satisfaction.
A comprehensive training program with a focus on personal growth & improvement.
Our certification program is run in conjunction with PSIA-RM-AASI through the, "Total Training Package Program".
Certification reimbursement program.
The closest area to the Colorado "Front Range" with a "free" daily employee bus service from Golden.
A FOCUS ON FUN!
We require a personal interview as well as an multi day, on-mountain clinic for Level 1 & non-certified instructors without prior teaching experience.  Certified/experienced instructors may be hired with a phone interview and a one-day refresher clinic. Flexible schedules with a minimum 16-day holiday commitment and a 25-day commitment for family pass and "Real Deal" benefits.  Temporary holiday help positions may also available for experienced staff.  We look forward to hearing from you.
Please visit https://skiloveland.com/ AND CLICK ON LOVELAND JOBS ON OUR HOME PAGE to apply online or contact the HR Department at hr@skiloveland.com.