PSIA-Rocky Mountain-AASI Training Academy
The Rocky Mountain Training Academy is designed for those individuals considering a career in teaching skiing or snowboarding. The course will provide insight to the job of an instructor and specific training and certifications. After 10 days, attendees with possess the skills and qualifications that will transfer to their success in the snowsports industry. The course will be conducted on-snow as well as in a classroom setting during evening indoor technical sessions. Our top level PSIA-RM-AASI education staff members will spend 10 days and 3 evenings providing you with interactive presentations and plenty of practice to better your teaching, movement analysis and sliding skills. The course will provide each participant 5 days of training and the opportunity to obtain their PSIA or AASI Level 1 Certification and Children's Specialist 1 qualification. Don't miss out on this inaugural opportunity to learn from some of the best in the industry and take your skiing and teaching skills to the next level.
Click here to download the Training Academy itinerary
Additional Information
The Level 1 and Children's Specialist 1 require successful completion of the exam before it can be awarded.
Attendance in the Children's Specialist 1 requires successful completion of the Level 1 Exam, if a participants in unsuccessful at the Level 1 Exam a refund for the Children's Specialist 1 exam days will be provided
Alpine & Snowboard Training Academy will be held April 11-20, 2018
Alpine or Snowboard Level 1 Exam Prep – Breckenridge – Apr. 11-14
Alpine or Snowboard Level 1 Exam – A-Basin – Apr. 15-17
Children's Specialist 1 Prep – Breckenridge – Apr. 18
Children's Specialist 1 Exam – Breckenridge – Apr. 19-20
Pricing
Pricing for the 10-day Academy is $1,500 and includes:

17-18 PSIA-Rocky Mountain-AASI membership
Lift tickets at each resort
Three informational evening sessions, dinner will be provided at the evening sessions
Deadline to register is March 21st
Please contact the office prior to booking anything non-refundable (lodging, flight, etc) to make sure we have proper numbers to run the event.
Please note, a few of the on-snow days are shorter to give time for rest and reflection of the materials
Lodging Information
Check back at a later date for lodging discounts in Breckenridge, CO.
Transportation & Meals
It will be the participant's responsibility to provide transportation to and from all events. There is a bus service that runs between the resorts, find more information at this link
Dinner will be provided at the three evening sessions, all other meals will be provided by the participant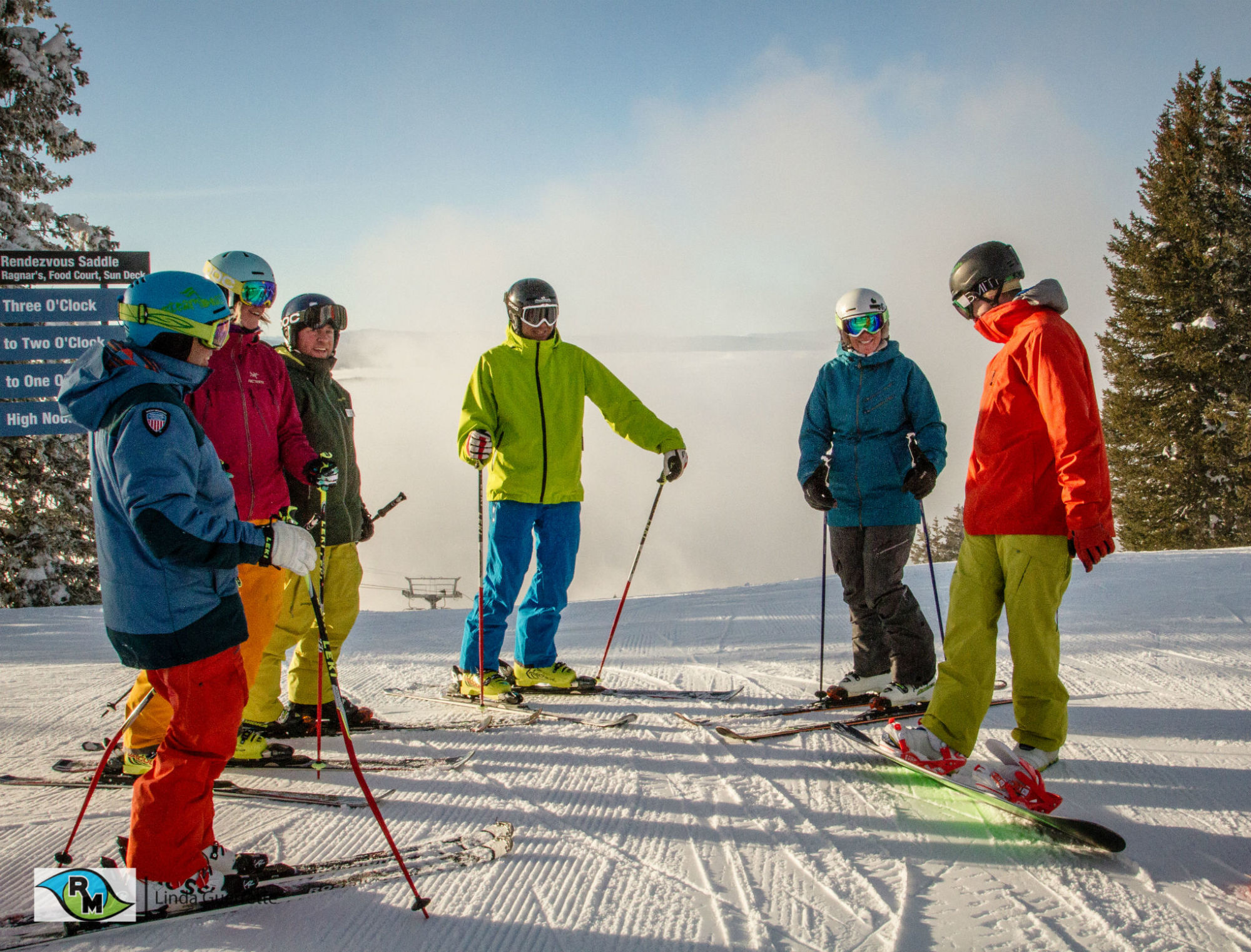 How to Sign Up
Step 1: Join as a PSIA-Rocky Mountain-AASI member! Annual dues are $119/year.
Join as a New Member Here
Step 2: Once you have joined as a new member, you can sign up for the full 10-day Training Academy.
Sign Up for ALPINE Training Academy
Sign Up for SNOWBOARD Training Academy
Materials