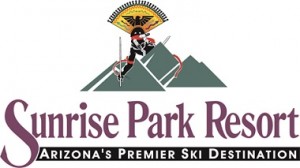 WANTED – Certified /Experienced Assistant Directors and Instructors for the 2017-18 Season
We are seeking two (2) Assistant Directors. Also seeking Instructors who speak Spanish, work with children and Adaptive Instructors who are motivated and professional to join our team. We have an excellent instructor pay plan – Registered $10/hr. Level 1 $12/hr. Level 2 $14.50/hr. Level 3 $17.50/hr. RMT $21/hr. Plus Pay Incentives for Students, Returns, and Requests.
Email skischool@SunriseSkiPark.com Attention Cathy Jolley to submit your resume or if you have additional questions.
Sunrise Resort is an Equal Opportunity Employer.

Sunrise Park Resort consists of three high altitude peaks (Apache Peak 11,100') and over 900 acres of fun terrain. Sunrise Mountain is home to the largest variety of trails, lifts and regular amenities including a rental shop, sports shop, full service ski & ride school as well as a childcare facility and a total of 4 different places to eat. Apache Peak is the peak of the peaks with spectacular views, a breathtaking mountain top lodge and epic runs that will keep you coming back for more. This Mountain is home to some of the widest and heaviest snowfall covered runs at the Resort. Cyclone Mountain has the steepest and most challenging trails at the Resort and additional base area with parking, rental shop and lodge complete with restaurant and bar. It is a resort you would never expect to find in Arizona. Check us out at www.SunriseSkiPark.com .