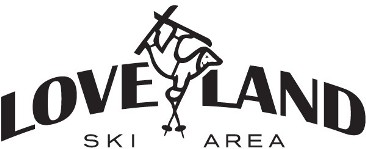 The Loveland Ski & Ride School is hiring full & part time instructors for 2017-2018
A whole new pay system that matches the earning potential at the corporate resorts! All instructors receive an additional 5% of earnings bonus upon completion of your seasonal commitment.
Potential to increase your hourly rate during the season based on hourly production.
Full time staff works a 6 – 8 hour day.
Work in a relaxed, non corporate environment at a family owned area with a commitment to value & guest satisfaction.
A comprehensive training program with a focus on personal growth & improvement.
Our certification program is run in conjunction with PSIA-RM-AASI through the, "Total Training Package Program".
Financial assistance with your certification goals.
The closest area to the Colorado "Front Range" urban complex with "free" daily employee bus service from Golden.
A FOCUS ON FUN!
We require a personal interview as well as an on mountain hiring clinic for Level 1 & non-certified instructors. Level 2 & 3 certified instructors may be hired with a phone interview. Flexible schedules with a minimum 16 day holiday commitment and a 25 day commitment for family pass and "Real Deal" benefits. We look forward to hearing from you.
Please visit http://www.skiloveland.com/employment/Employment.aspx to apply online or contact the HR Department at hr@skiloveland.com.