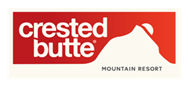 Job Start: December 1st, 2017
Job Type: Winter Seasonal Full-Time, Part-Time and Peak Part-Time*
*Peak Part-Time requires a commitment to work during the holiday season including Christmas Break, President's Day Weekend and March Spring Break.
Summary:
Teach skiing to individuals, both group and private lessons.
Essential Job Functions:
Teaches skiing through the beginner novice zone through advance expert zone
Attends mandatory and voluntary educational and safety clinics. Continue education through organizations such as PSIA/AASI
Support and promote the Ski and Ride School and the CBMR Company.
Is on time to morning line ups and group and private line-ups throughout the day.
Assists Ski School Leader and/or Supervisor with daily line-ups, verbal and visual splits.
Instructors with appropriate Certification assists Training Supervisor and actively participates with the training program to set the curriculum for the instructors of the ski and ride school
Actively communicates and works with all Departments to assure the highest level of Guest Service to their clients and the guests of CBMR
Maintains a safe working environment for all associates and guests and participates in all safety initiatives
Requirements:
Understanding of Scheduling System
Must be able to lift up to 100 pounds
Must be able to work holidays and weekends
Must be a strong to intermediate skier.
Instructor Levels:
Instructor – No PSIA/AASI certification
Instructor II – Level 1 PSIA/AASI certification
Instructor III – Level 2 PSIA/AASI certification
Instructor IV – Level 3 PSIA/AASI certification
Instructor V – Trainer Certification
A Background Check is required for this position
Crested Butte Mountain Resort is an Equal Opportunity Employer